90%
of large organisations within the UK have suffered a security breach
£1.46m-£3.14m
The average cost of a breach to large organisations in the UK
69%
of large organisations have been attacked by unauthorised outsiders
32%
of large organisations haven't carried out any form of security assessment
Facts and figures taken from UK government information security breaches survey 2015
Logically Secure – trusted business-orientated technical security consultancy
We are passionate about what we do and how we do it. We live and breathe security, technology and bring our tenacity, vigour and enthusiasm to every engagement.
Logically Secure was founded in 2006 to provide penetration testing services to the music industry, computer game organizations and technical advice to HMG departments.
We are passionate about what we do and how we do it. We live and breathe security, technology and bring our tenacity, vigor and enthusiasm to every engagement.
Our services are personally configured, designed around you and delivered by the person who scoped the work.  We are still small enough to be agile and dynamic as we offer a bespoke service to several of the world's largest technical and engineering based companies.
We never cookie-cut our service and every engagement is just as important to us as your security is to you.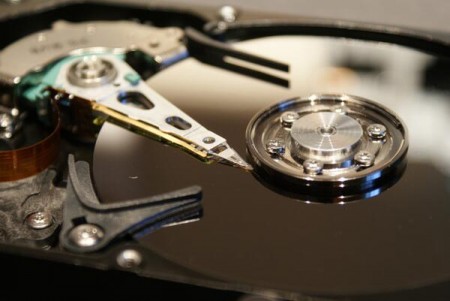 Digital Forensics & Incident Response
We pride ourselves on being able to help organisations from SMEs to multi-national corporations during all stages of the cyber incident management lifecycle.
Our Digital Forensic and Incident Response consultants can assist you through all stages of the incident lifecycle, from management through to deep dive forensics and analysis. We don't judge your IT skills, efforts and infrastructure, we focus on securing your environment instead.
Identifying the attackers' entry point.
Identifying vulnerable and compromised systems.
Addressing the immediate breach issues.
Gathering evidence relating to the attack.
Imaging systems (disk and RAM) to snapshot the systems allowing for analysis.
Deploying sensors and collectors to gather network evidence.
Identifying malware and rootkit installations.
Communicating all this to management so they actually understand the risks and scope.
Planning to prevent further compromises.
If you're experiencing a breach, or have experienced a breach, and our looking to mitigate future risks to your organisation, then get in touch today to see how Logically Secure can help you!
The concept for CyberCPR was driven by Logically Secure's need to efficiently collaborate, plan and support their clients. We found that email and spreadsheets were too heavily relied upon, which often leads responders and executives to miss out on getting crucial information they need fast and in a centralised location.
By centralising evidence and incident related information, teams can operate faster and more efficiently resulting in quicker incident remediation and reduced organisational risk.
The brainchild of Steve Armstrong, a SANS Certified Instructor and former RAF Provost Officer, it's been architected and developed over several years and now is US patent applied for and has a strong customer-defined roadmap of development ahead.
Security Services
Logically Secure have highly skilled consultants with a diverse range of skill sets that have helped organisations big and small identify the risks, as well as simulate attacks they may be exposed to. We pride ourselves on the relationship we have built with our clients. At Logically Secure we also assist in continuing to help our clients build a greater awareness of the risks associated with the changing demands of their organisation.
£1.46m – £3.14m
£75k – £311k
average costs of large (top) and small (bottom) organisations that have suffered a security breach
28%
of the worst security breaches were caused partly by senior management giving insufficient priority on security
Network Vulnerability Assessments
Network Penetration Testing
Wireless Security Assessment
Wireless Penetration Testing
Web Application Penetration Testing
Web Application Security Audits
Mobile Application Security Assessments
Code Review
Database Security
Regulatory Compliance
info[at]logicallysecure.com
+44(0) 1242 220040
Logically Secure Ltd
(Note we have moved as of 1st March 2017)
Normandy House
305-309 High Street Cheltenham
Gloucestershire, GL50 3HW
Don't wait until you're the next victim. Be proactive and protect your organisation!