Logically Secure was founded in 2006 to provide penetration testing services to the music industry, computer game organisations and technical advice to HMG departments.
Since then, we have grown to offer consultancy, digital forensics, training, incident response, CTFs, Red Teaming and any other cyber support our customers require.
We are passionate about what we do and how we do it, and our services are personally configured, and designed around our customers.
We are still small enough to be agile and dynamic, but large and experienced enough to cater bespoke services to several of the world's largest technical and engineering based companies.
Each customer has their own personal consultant that they can engage with, which is why we have a large loyal customer base.
To assure our services that are supplied to both commercial and UK HMG are maintained to the highest level we are ISO9001 certified for both our software development and our consultancy services.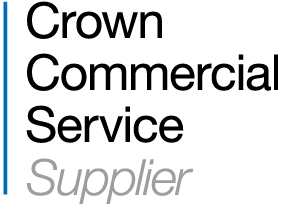 ---
Staff Spotlight

Logically Secure was originally started by Steve Armstrong. Steve retains a seat as a board member of Logically Secure to this day.
Steve started off his cyber career in the UK Royal Air Force (as a Provost Officer) and whist he was on active duty he lead the RAF's IT Security & TEMPEST technical testing teams at 591SU.  In addition to developing his technical skills, Steve operated as a MOD Security Accreditor working on the security of several multi-billion-pound projects. Steve undertook several deployments to overseas and frontline units before retiring from the RAF to set up Logically Secure.
Since his retirement from active RAF duty, Steve has conducted security testing, incident response and cyber security training around the world for both large and small companies.  Steve frequently appears at security events giving presentations on various aspects of cyber security and hacking in general.  He has appeared on national television and radio discussing cyber security and he is regularly quoted in the press.
Steve is a Certified SANS instructor, specialising on the SEC504 Hacker Tools, Techniques, Exploits, and Incident Handling course.  If you are interested in taking his course, his SANS profile page lists where he will be teaching next.
Careers
We are often looking for more staff to join our great team.  If you are interested check out the careers page for details of our current job vacancies.